Finding a house with ample space in a city is a dream. But why wait for that day to have it all when you can have it all now? All you need to do is find a way to create more space in your home. 
Raising an eyebrow in confusion? Well, some people expand their homes with extensions, often resulting in extra basement and ground-level space. However, there is another way – a terrific way – to convert your attic into a loft.
Attic conversions are the game-changer. Not only do they increase space within your home, they also elevate property prices. As a result, many homeowners are opting for this. And, if you're also considering going down this path, keep reading to avoid 5 common mistakes when doing an attic conversion.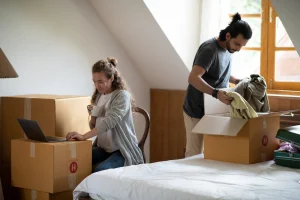 Add Windows In Your Attic for Better Lighting
Nothing adds charm to a room more than natural lighting. Attics are usually dark and dingy, and what's a better way to make it glorious than by adding a few windows?
However, it's not as straightforward as it sounds. It would be best to make this decision with proper research to avoid hitting bumps later. If you opt for dormer windows, ensure you don't exceed the maximum height required for the renovation. 
One way to avoid this is to take your measurements correctly and then take advice from the dealer to ensure you won't need an altercation later. It's not impossible to get a minor variance later, but it can lengthen the process, and no one wants that. 
Align the Attic's Bathroom with the Nearest Bathroom
Adding a new washroom to your house can be a hassle. The construction, plumbing, and water system can take more time and money than expected. If you want to construct a bathroom in your converted attic, try to align it with the nearest bathroom.
Placing the new bathroom above the existing bathroom minimizes the additional plumbing work. This step streamlines the renovation process and saves you substantial money. By ensuring this structure, you can capitalize on the existing plumbing infrastructure and save yourself from hassle.
When renovating your attic, planning carefully and using what's already there, like the plumbing, can save you a lot of money and make the whole project's execution smooth.
Ensure It's Well-Insulated
Here's a thing to remember: the attic's weather is unpredictable and varied from the rest of your house. It can be too cold or too hot. However, this can be easily avoided if you invest money in your attic's insulation during conversion. 
Investing handsomely in insulation can seem like a waste of money initially, but it has long-term benefits. For instance, a well-insulated attic will ensure your house is not using excessive energy, resulting in a lower bill.
Furthermore, a properly insulated attic benefits not only your home and wallet but also the environment, as it significantly reduces energy waste.
Don't Go Beyond Average Height
Don't be too ambitious when converting your attic; aim for a height above 6'5". Most people cross the average height and then face trouble when they don't meet the by-laws regarding the minimum height. 
Remember, you're renovating your attic for convenience, so steer clear of unnecessary complications. City regulations are designed to prevent difficulties for everyone involved. And, if you make a mistake during conversion, you'll have to redo it, and the process is expensive. 
Get A New Ductless System
Try to avoid utilizing the pre-existing ductwork while converting your attic. Your current HVAC setup won't be able to manage the newly refurbished attic, mainly when adequately distributing air conditioning in elevated spaces. 
One way to abstain from this is to invest in a fresh ductless heating and cooling system for your new attic. Making the right choice can promise optimal comfort and performance.