5 Star Attics are ready to help you create more living space and optimise your home with a top-quality dormer attic conversion! Families across Dublin, and indeed the rest of Ireland are deciding to upgrade their homes with full dormer loft conversions, and they are using us, 5 Star Attics, as their attic conversion specialists. Dormer loft conversions are perfect for terraced and semi detached houses.

Essentially, dormer attic conversions are done by extending your home's roof vertically, and thus, increasing the amount of headspace and floor area. Our team of experts have the knowledge and experience to ensure your dormer loft conversion meets all of your needs and exceeds your expectations. If you feel a dormer attic conversion suits your home's shape and size, chat to our team today to begin turning your attic into something great.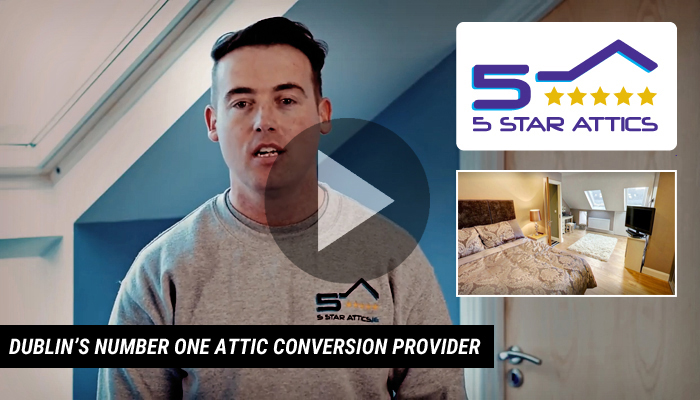 Types of Dormer Lofts in Dublin
There are numerous styles and types of dormer attic conversions, and there is most likely a style that suits your home!
Flat Dormer

Flat dormer attic conversions are one of the most popular styles across Ireland. This style of loft conversion has a box shaped structure and a flat roof rear of the house. Flat dormer attic conversions are brilliant if you are looking for more internal space which will allow you to optimise your home in a way you may have not thought possible.

Gable Roof Dormers

Do you live in a terraced house? If so, a gable roof dormer may be the best option for you. Gable roof attic conversions will help you to increase the amount of sunlight coming into your home, and also allows you to have more space. This style of attic conversion requires a gable wall extension, but the good news is you do not need planning permission.

Hip Roof Dormer

This type of attic conversion is where your house's roof slopes on the sides of the structure. A hip roof dormer won't allow you to increase your internal space as much as other options, but it may be just what you are looking for if you need more storage space.

Other types of attic conversions include mansard dormers, roof shed dormers, L shaped dormers and arched dormers. If you are confused as to which one would suit your home the best, not to worry! That is what 5 Star Attics are here for. We will help you decide what style is best suited to your home's structure and needs.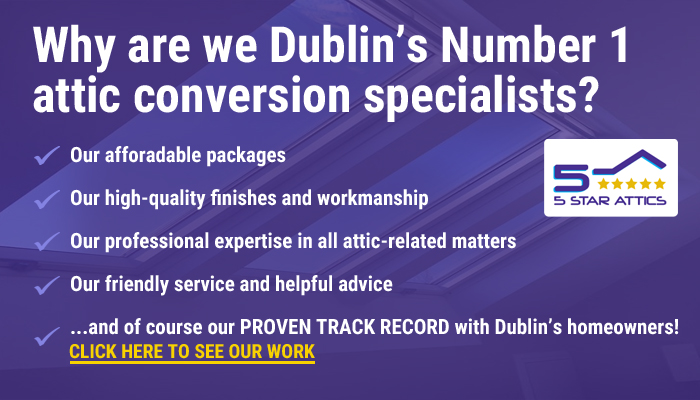 Why should I choose 5 Star Attic to build my dormer attic conversion?
We are Top Quality!
From our affordable, bespoke packages to our friendly service and helpful advice, 5 Star Attics are the best option for your dormer attic conversion needs. We work to the highest standards to not only ensure your dormer attic conversion is finished to perfection, but for your safety also.
We have Happy Customers!
5 Star Attics has left customers across Dublin and Ireland smiling again and again. We take pride in exceeding the expectations of our customers, and letting them know that deciding to do a dormer attic conversion was the best choice they've made.
We Know Best!
When it comes to deciding to do a full dormer loft conversion, there are many other aspects to consider. This can be a lot for people who don't know an awful lot about attic conversions in general. We allow you to relax and put the complicated bits out of your mind, as we take over and get down on the technical bits. We have worked on many complicated and unique projects across Dublin, so at this stage, nothing is impossible! Our skilled attic conversion specialists will create a dormer attic conversion for your home that you can be proud of.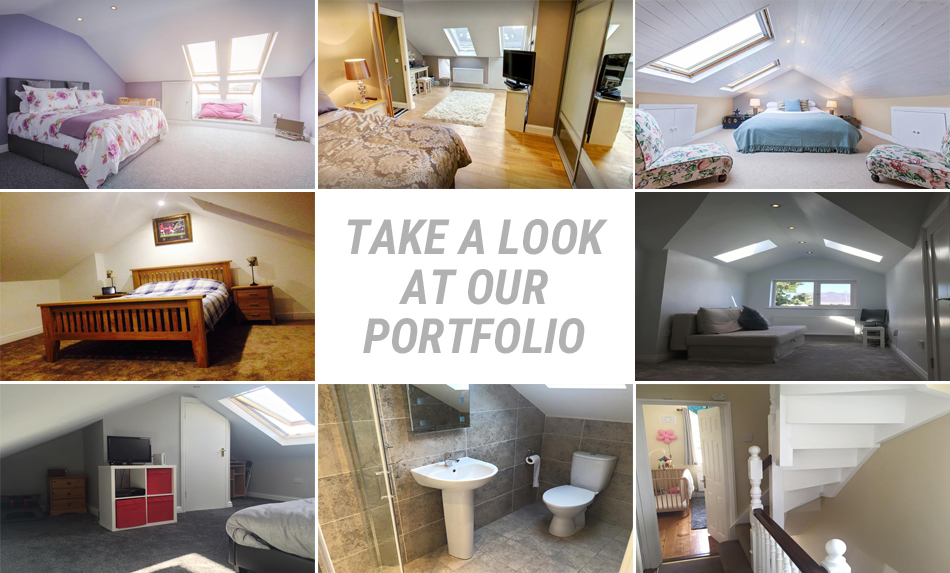 Take a look at our next section, covering costs, frequently asked questions and more helpful information on what conversions involve.
Browse through our portfolio to see the quality of our workmanship, and the professional service you will receive when you choose 5 Star Attics to undertake your loft conversion or extension. We are a Lucan based company covering the whole of Dublin and the surrounding counties.
How much does a typical dormer attic conversion cost?
The cost of your dormer attic conversion will depend on a number of things such as the space you have available, the structure of your home, as well as your own personal needs and wants. Our team of attic conversion specialists will figure out the exact cost for you once you have filed out our detailed survey which will ask all the questions we need answers to in order to price the project. We will also chat about the requirements to access if there is anything unique about your attic conversion needs. Once we have all of the details, we will then give you the price and you can see if it suits you. With 5 Star Attics, you can rest assured that there are absolutely no hidden costs, and we are transparent in every step of the process. You are under no obligation once you receive the final cost before we get to work, so once we get the green flag from you, your new dormer attic conversion will be on the way.