Costs & Frequently Asked Questions
Attic conversions are a great way to increase your living space without the hassle and expense of moving home. If your attic space is convertible, you have a blank canvas to add the perfect additional rooms or room to your home (playroom, master bedroom with en-suite, chill out room or additional childrens bedrooms – what you decide is only governed by your space and imagination). Our FAQs have been put together to help answer the main questions asked by people who are thinking of having an attic conversion on their property.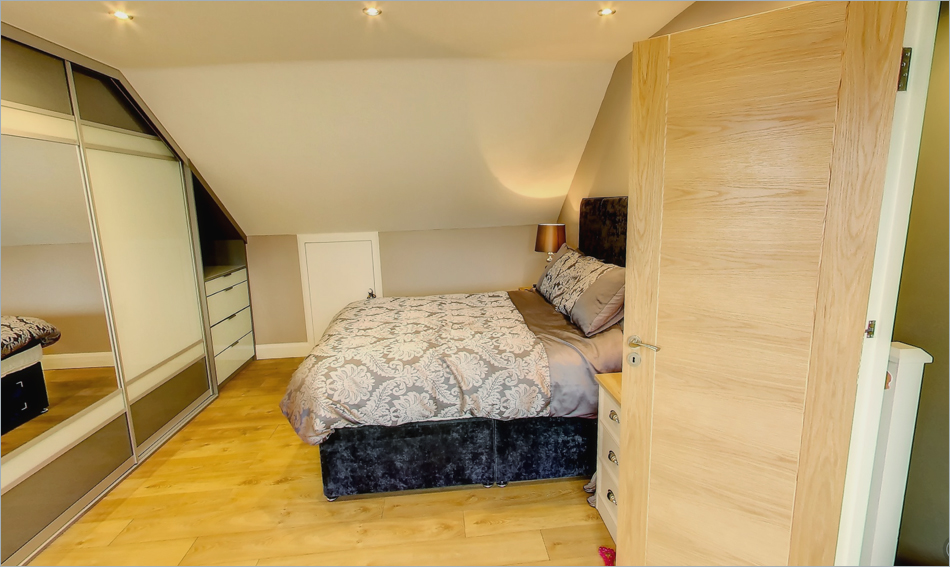 How much does an attic conversion cost?
Because every property and attic space is different, an exact cost can only be determined by conducting a survey and discussing the requirements. See below the list of items typically included in an attic conversion. We offer a free survey, design and quotation. Call Wayne on 01 903 5169.
Structural steel (RSJ)
Top hung velux window (fire escape)
Floor joist 7″X2″ timber fully suspended off steel (RSJ)
Fully floored with OSB flooring boards
Storage fully floored with two access doors
Water tank moved in storage with access door
Stud walls 4″x 2″ fully suspended from steel (RSJ)
Staircase fitted 30″ wide to meet the regulation with handrail
Stud wall at top of stairs with fire door
Fully insulated
800ml double radiator
Electrics- 4 double sockets, 5 led spot lights, 2 way switching and smoke head, all wired directly back to fuse board on its own circuit
Ceiling area ccross battened and collar ties fitted
1/2 plaster board fitted on ceiling and walls
Skim coat finish on all walls and ceiling
Attic left ready for painting
All rubbish removed from site
Final clean up upon completion of work
Certificate of compliance upon completion of work from engineer, stating all work is compliant with building regulations
Frequently Asked Questions
Why get an attic/loft conversion?
Loft or attic conversions have long been one of the most popular ways of gaining extra room. In the parts of Dublin which have terraced streets and where the housing density is high, many homes lack sufficient garden space to extend at ground level. However, what many properties do have, particularly older ones, is a generous attic. When homeowners feel the pinch, it is not surprising that one of the first places where they look for additional space is right under the roof.
The only way is up
Like many other types of home improvement, converting a loft tends to represent better value for money than moving, once you have taken stamp duty and other moving costs into consideration. That is especially true if you simply need one extra room, rather than a substantially larger home. Similarly, in the majority of cases, what you spend getting the work done will probably be more than offset by enhanced resale value. As in other conversion projects, it is worth doing some research – ask an estate agent to estimate how much a loft conversion would add to the value of your home and make sure that your budget remains comfortably within that margin to get the best value for money and to be sure of recouping those costs should you come to sell.
A roof extension provides an inviting eyrie at the top of the house, along with access to a roof terrace. The sloping roofline has less impact on neighbours.
What a loft conversion will also add to your home is character. There is something particularly appealing about roof spaces. Tucked away at the top of the house, they have a cosy, intimate quality that makes them ideal as contemplative retreats. Sloping roof planes, dormer windows and skylights give such spaces a quirky charm that is often missing from more standard box-like rooms.
Because loft conversions have been a favoured option for so long, there are now many companies that specialize exclusively in this type of work. For a truly bespoke result, you may wish to consult an architect, but for a decent all-round conversion, loft conversion specialists often represent a good bet. If you are after a simple fit-out, perhaps in order to use the attic as a storage area, a good building firm should be able to tackle the work with no difficulty.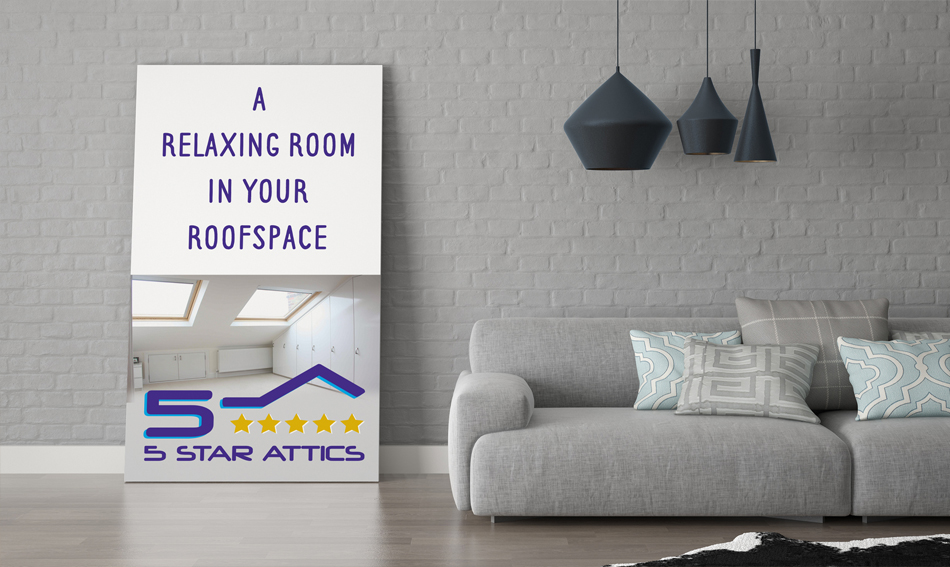 Most lofts can be converted these days, provided there is enough head height. Sloping roof planes are part of the appeal and create cosy intimacy.
Is it feasible?
The first question most people ask is whether it is feasible in structural terms to convert their loft or attic. Nowadays the answer is usually yes, provided there is enough head height. A few decades ago, converting a loft in a new or newish home was generally ruled out because of structural complications. Many modern houses have preformed roof trusses, unlike older properties where the roof structure leaves clear space underneath. However, new structural-engineering techniques can now deal successfully with the conversion of many types of roof structure, including preformed roof trusses, as well as those in timber-frame buildings, and while the work may be more involved, the result is just the same.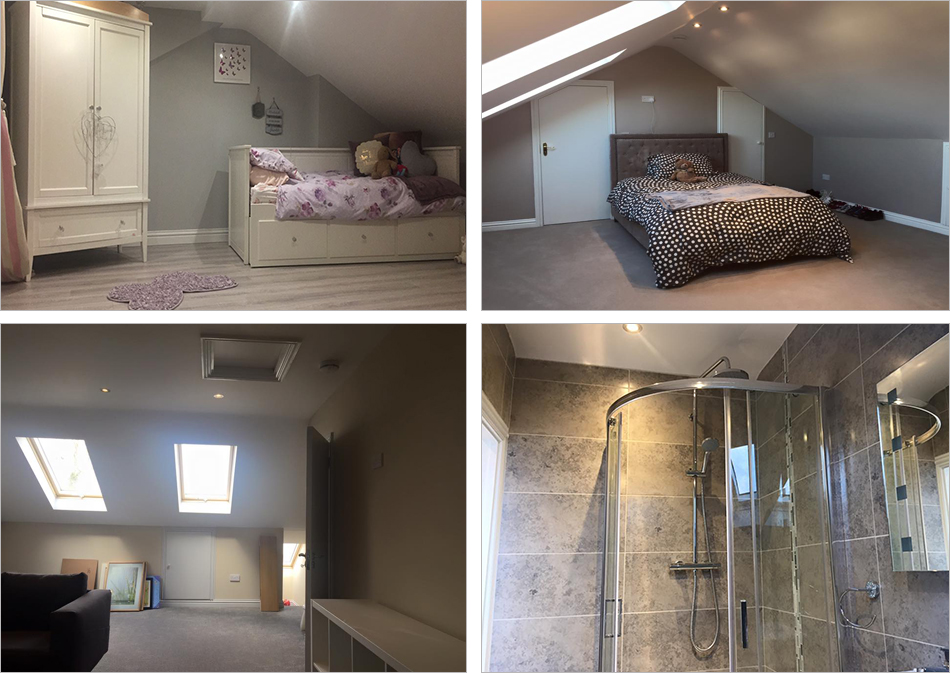 The critical factor is sufficient head height. In some areas regulations stipulate that at least half the floor area in the converted space must have a minimum head height of a least 2.3m. If you stand just under the roof ridge and the distance between it and the joists below is 2.3m or over, your loft is probably convertible. The only alternative, if there is insufficient head height, is to lower the floor. This is complex building work and may impinge on the quality of rooms on the level below.
If your loft is too small for a bedroom or living area, shifting a home office up there can have impact on how you use space elsewhere. Being out of the way. lofts provide psychological breathing space that aids concentration.
A converted loft makes an excellent child's bedroom. Children particularly respond to the appeal of such quirky spaces. If a loft is going to be in regular daily use, it must have a safe and secure means of access.
Assessing your needs
How you intend to use the new loft space will have a direct bearing on the complexity of the work involved and the amount of money you will need to spend on final finishes and fitting out.
Don't just assume that because you need another bedroom, the loft should be dedicated to that use. Think about your home as a whole and how rooms and functions could be juggled to provide the optimum use of space.
Using the loft for storage.
This involves the basic strengthening of floor joists and boarding over to create a proper storage area. This is an inexpensive and straightforward option – but it can have a massive knock-on effect, improving spatial quality immeasurably elsewhere in the home. Many lofts remain empty while the rooms below are stuffed to the gills with the overspill of life. Shift clutter into a dry, well-insulated roof space and your home will immediately function better and feel more spacious.
Using the loft as a bedroom.
But whose? A converted loft can make a self-contained retreat for a master bedroom or a welcome den for a teenager. If you equip it with rudimentary washing facilities, such as a basin, it can also form a private room for a lodger or au pair.
Using the loft as a home office
Rooflights provide a good quality of bright natural light, which is ideal for concentrated work. At the same time, lofts are away from the ordinary run of the household, which provides the essential psychological separation between home life and working life.
Using the loft to increase the sense of volume and improve natural light in the levels below.
If there is not enough head height to enable you to convert your loft into a habitable room, you might consider installing a skylight or two and removing a portion of the floor to create a sense of uplift on the level below. The remainder of the floor area could serve as a mezzanine for a high-level bed with built-in storage beneath. Extending outwards to provide an outdoor balcony or terrace. Depending on the configuration of your roof, you may be able to convert part of the loft into a living area and devote the rest to a roof garden.
Child's playroom to teen retreat
An attic conversion has been turned into a children's playroom with plenty of floor space for games. Later on, the same space will earn its keep as a teen retreat. Adding sound insulation into the subfloor will prevent impact noise from becoming a nuisance on lower levels.