Attic Conversion, Finglas

Many households feel very attached to their property and really enjoy living in their neighbourhood. Perhaps you feel this way, but you just wish that your home had a bit more space, an attic conversion is the perfect solution – you could end up with an extra bedroom, extra storage space and maybe even a bathroom/ensuite.
By getting an attic conversion, a number of Finglas homeowners have benefitted from extra living space, an alternative to moving house which saves a huge amount of money, and if they ever do want to move house in future then their existing home will be worth a lot more due to the extra living space of the converted attic. See our workmanship in our portfolio of attic conversions and you'll see why our services come recommended by the homeowners of Finglas, Dublin and the surrounding areas.
It is our aim to always provide Finglas homeowners with a first class service, which means quality workmanship, the highest level of professionalism and affordable attic conversions. Another benefit is that when you convert your attic you will not be eating into any of the space surrounding the property, such as your garden or driveway.  
Pricing is always upfront and clear – no hidden surprises or changes – the price you are quoted will always be the price you pay.
Our teams comprise the best construction, carpentry and fitting specialists to give you the highest level of workmanship. You will get a fabulous attic at the most affordable price – delivered on time and on budget. We have gained a strong reputation throughout the entire Dublin area, thanks to word-of-mouth recommendations and referrals from a number of homeowners in Finglas who have been delighted with their new attics.
5-Star Attics are a Lucan-based business specialising in attic conversions and loft renovations serving Lucan, Finglas and the surrounding areas, the whole of Dublin and even around Kildare.

By getting your loft converted or renovated you will be significantly improving your house market value AND creating additional living space.
Having an extra bedroom and also extra storage space can be a tremendous boost to your property.
Contact us today to see why we are the best loft conversions company for delivering an fantastic attic conversion in Finglas.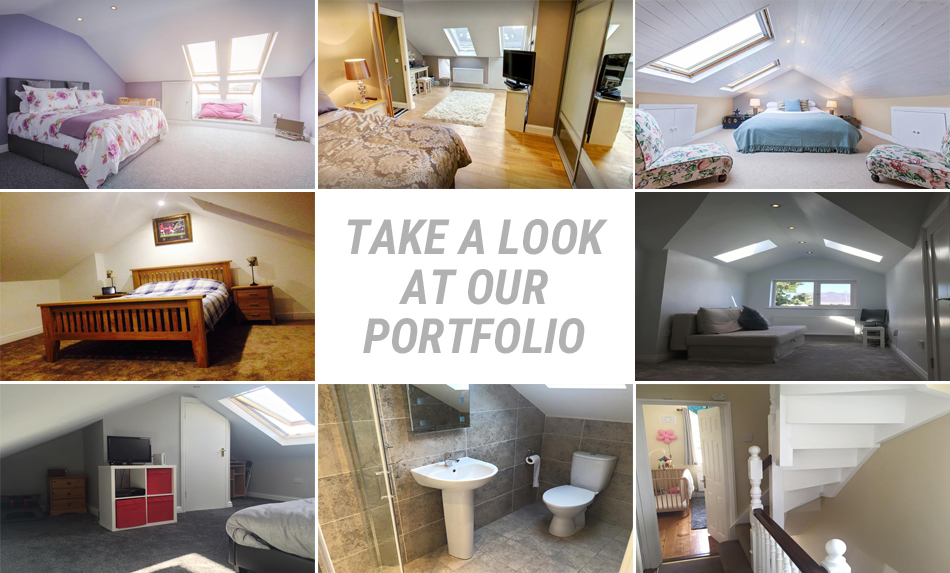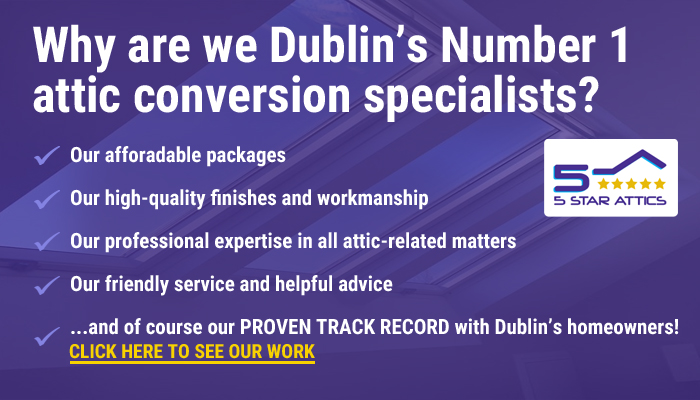 Take a look at our next section, covering costs, frequently asked questions and more helpful information on what conversions involve.
Browse through our portfolio to see the quality of our workmanship, and the professional service you will receive when you choose 5 Star Attics to undertake your loft conversion or extension. We are a Lucan based company covering the whole of Dublin and the surrounding counties.