Children are notorious for changing their minds and making a fuss. If you are a growing family, an attic conversion might be the answer to add extra living space. Whether you have a baby on the way or a teenager who has outgrown their existing room, a well-designed attic room is a brilliant substitute for extensions. 
Most attics are neglected, often stuffed with junk and unused items. However, with some decluttering and renovation, attics can be repurposed into a magical, fun space for your children. The best bit is attic conversions are multi-functional in the long run, and you can develop them as your children grow. 
Kids Attic Conversion Ideas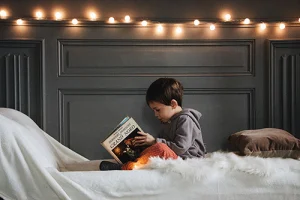 Whether you need multiple living spaces, a nursery or a playroom, an attic conversion can be designed to meet your specific needs.
Modifying your attic is an excellent solution for families expecting a baby but are concerned about running out of space. Nestled at the top, attics are convenient; they are far from the hustle and bustle while maintaining proximity to the main house. The highlight is that attic conversions are versatile and can be adapted to meet your family's evolving needs.
As your child grows older, an attic nursery can develop into a creative bedroom. Growing children and teenagers often need a sanctuary to get away from the rest of the family. Personal space allows teenagers to be self-sufficient and independent. Your attic conversion can also be fitted with ensuite bathrooms to prevent sibling clashes and intrusion. 
Children can get involved with the design process and select colour schemes, layouts, furniture and other little details that make them feel special. 
Alternatively, why not convert your attic into a dedicated entertainment hub for children so you can enjoy some quiet time? Playrooms are a great way to keep the mess of toys and games away from the rest of your house. You can add storage space to the eaves of your attic so that all their things are in one spot. 
Tips for the Best Kids Attic Conversion
If you're considering an attic conversion, here are a few essential considerations to ensure your space makes a stunning addition:
Windows are essential, but tight blinds ensure you can blackout the room so your child sleeps properly.

Safety comes first. You must consider access and aesthetics, like adding steps or a separate attic entry. 

Think outside the box and switch things up; for instance, why not add designated colouring walls, bunk beds, or a book nook? 

Don't add too much furniture and clutter for sufficient play space.

Remember, children typically need more storage as they get older, so try to keep the room functional. 
Contact Star Attics to Make Your Child's Dream Room a Reality 
Our customer testimonials highlight how our experts offer countless years of experience, excellent value for money and unrivalled customer service. So, if you live in the Dublin area and want to convert your loft into a dedicated child-friendly space, contact us today or call our attic conversion specialists at 0852526099 for a free consultation and quote.